Simplify Content Publishing by Pre Scheduling Your Blog Posts
An essential pre-requisite of running a successful business blog is to update the blog regularly with fresh, well-written and original content.
Search engines also favour websites and blog that offer high-value to its readers, consistently. This highlights the advantages of pre-scheduling blog posts.
It is extremely important to focus on two things specifically –
The quality and nature of the content that you wish to publish on your blog or website.
The frequency with which you post fresh content.
Are you Updating Your Business Blog Regularly?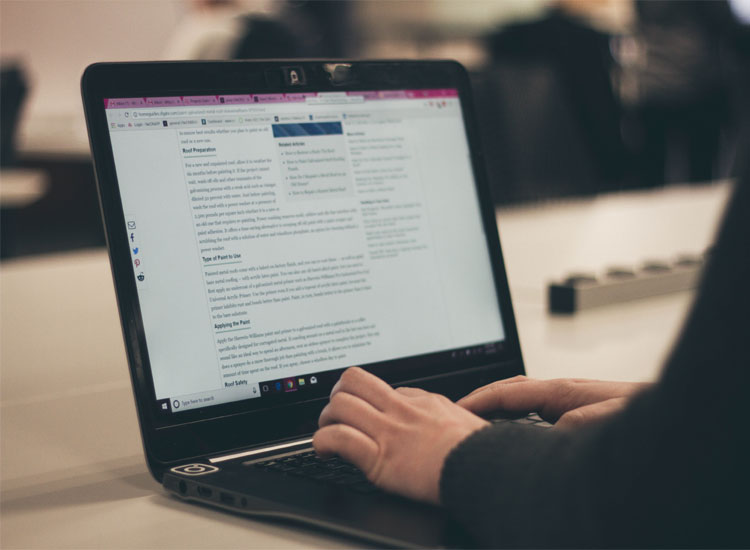 Unlike your company website that is updated regularly, your business blog must be updated on a consistent basis so that it continues to offer high value to your regular subscribers and new visitors.
By planning and prioritizing your content publishing activities, you can ensure that your business blog gets the attention it deserves and your content marketing efforts pay off in the long run.
SCHEDULING BLOG POSTS
Scheduling blog posts for publishing in the future is a handy feature that is available on platforms such as WordPress and Blogger.
Instead of publishing a blog post immediately, you can save the draft version of your posts online and schedule these posts to be published automatically on the pre-set dates that you specify.
What's more, the Schedule Post feature is also available on Facebook, giving you the ease of selecting a date and time in the future on which your update will be published on its own.
On the Blogger website, there is an option called Schedule. To schedule the post on a different date, click on Schedule – Set Date, Time.
Once you have set a date and time of your choice, press Publish. This post will appear on your blog on the scheduled date and time.
BENEFITS OF PRE-SCHEDULING BLOG POSTS
1. Supports your Creative Outbursts
Every writer knows how difficult it is to fight a writer's block. In contrast, there are also those highly productive days when you're feeling motivated to write. The pre-scheduling feature is ideal for such days.
All you need to do is log in to your content management platform and write multiple blog posts. Once these have been saved, you can schedule the posts to be published on different dates in the future.
Additionally, you can also jot down headings or topics for future posts as drafts, thus, doing full justice to your creative outbursts.
2. Helps to Maintain Continuity
Another great advantage of the pre-schedule feature is that it helps to maintain continuity and flow of high-quality content despite facing unproductive days when you completely lack the motivation to write.
Now no matter how many days you may suffer from writer's block, your pre-scheduled blog posts will ensure that you're not short of quality content for your blog and your content publishing targets.
3. Offers Tremendous Flexibility
Say you've suddenly taken ill or have planned an impromptu vacation with your family.
If you've made use of the pre-scheduling feature, there is no need to feel guilty or worried about not updating your blog.
Your readers won't know the difference since you would have written and saved enough posts and scheduled them to publish automatically through the course of your vacation!
Now that you know the advantages of pre-scheduling blog posts for the future, start using it instantly and see the difference it makes to your content publishing targets.
DO YOU WANT TO HIRE A HIGH-QUALITY CONTENT WRITING SERVICE FOR YOUR WEBSITE CONTENT WRITING NEEDS? CONTACT US