What to See in Sydney?
Sydney is a beautiful city situated on one of the finest urban harbors in the world. Since Sydney in Australia is well endowed with numerous places to see, tourists visit this cosmopolitan city by the sea all year round.
You can explore Sydney by embarking on a ferry ride from Circular Quay or by taking long walks along its banks. You can also book hotels in Sydney in advance to save on expenses.
However you may do it, rest assured that you will have the time of your life because the sights and sounds of Sydney will fascinate you, excite and entertain you like never before.
TOURIST ATTRACTIONS IN SYDNEY, AUSTRALIA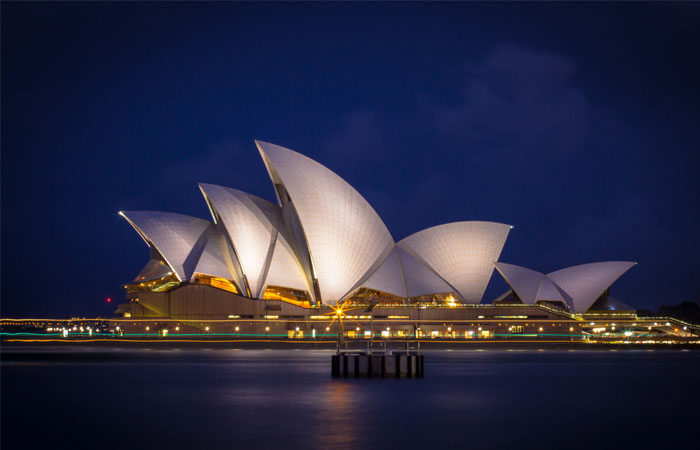 If you are planning a holiday in Sydney, you must visit the following tourist attractions –
1. DARLING HARBOUR
Darling Harbour is a favourite among visitors and people of Sydney alike. At this popular spot, you will find restaurants, the Harbourside Shopping Centre, theme parks, and museums, etc.
2. SYDNEY OPERA HOUSE
A very well known building, this performing arts complex has five different spaces for full-scale performances. The interiors of the Sydney Opera House are exquisite and guaranteed to astound you.
There is a Concert Hall, the Opera Theatre, the Drama Theatre, Playhouse, and the Studio Theatre. A guided tour of the Sydney Opera House will take approximately 1 hr.
For more info, visit: www.sydneyoperahouse.com
3. ROYAL BOTANIC GARDENS
Situated very close to the Opera House, this botanical garden has an interesting collection of open spaces, duck ponds and rain forest groves. Make sure to attend one of the free guided walks through these gardens to truly enjoy its beauty and variety.
For more info, visit: www.rbgsyd.nsw.gov.au
4. SYDNEY OLYMPIC PARK – There is a lot to see and do at Sydney's Olympic Park. You can enjoy a swim at the Sydney Olympic Aquatic Centre or indulge in a perfect meal at the Novotel's Arena restaurant. Watch the Olympic Cauldron with its beautiful water overflowing.
For more info, visit: www.sydneyolympicpark.com.au
5. TARONGA ZOO – This award-winning zoo is located very close to the city where you will find exotic animals, amazing wildlife along with bird and animal shows, guided tours, etc.
For more info, visit: www.sydneyobservatory.com.au
7. SYDNEY'S PADDY MARKET – Situated opposite Chinatown, this is Sydney's biggest and most popular market with a plethora of stalls selling souvenirs, clothing like t-shirts, etc.
8. PADDINGTON MARKETS – these markets can be found on Oxford Street and are known for souvenir shopping. Here you can pick out fascinating pieces of jewelry, handcrafted products, ceramics, and accessories.
Sydney has a lot to offer to the discerning traveller. If you would like to get a taste of Australia, don't forget to visit Sydney and its many wonders!
Photo by Holger Link on Unsplash
Are you looking for a talented Travel Writer? Contact us