7 Kitchen and Kitchen Space Essentials
The kitchen is as much an essential part of the home as any other room. No matter how big or small your kitchen may be, it is advisable to spend some time and organize your kitchen space.
After all, a well planned and well-organized kitchen can save a lot of time and make your life simpler while cooking.
ORGANISE YOUR KITCHEN FOR MAXIMUM EFFICIENCY
Have you ever wondered why you always tend to find a lot to appreciate in someone else's home or kitchen?
The reason is simple. When you see things from a whole new perspective or from a fresh pair of eyes, things seem to make a much bigger impact.
So what about your own space? Try seeing your personal space with the same freshness and you'll be able to not just optimize the space but also improve its efficiency in a completely new way.
Whether you are in the process of building a new kitchen or in the mood to totally re-organize your kitchen space, these tips will come in handy –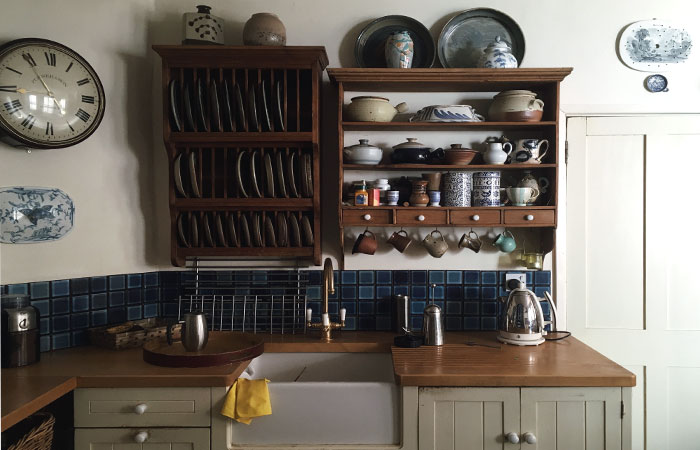 KITCHEN CABINETS –
It is best to invest in a medium-large sized cabinet that will provide enough storage space for your utensils and cutlery, etc.
If you prefer tailor-made kitchen cabinets and drawers that meet your specific requirements, bring in professionals who can deliver custom made cabinets just for you.
Cabinets can be set up at the base level or an elevation by fitting them into walls. Easy access is a must for each member of the family, so pay attention to the ideal spacing of kitchen cabinets.
Remember, the secret to a functional kitchen is proper planning and using space saving techniques.
DRAWERS AND SHELVES –
While planning your kitchen space, make sure to keep enough room for spacious drawers and shelves to store cutlery, extra reserves of cereal, and pulses, etc.
Invest in a wall shelf with pegs that can be attached to the wall and used to hang aprons, tongs, and oven gloves, etc.
DECIDE WHAT GOES WHERE –
Place your utensils, glassware, and plastic items separately.
Kitchen gadgets like microwave/oven, dishwasher, and fridge etc., need sufficient space so plan their placement, keeping in mind ease of use and easy access.
It is a good idea to use one of the drawers for storing table mats, napkins, and extra tissues, etc. making it easy to locate them when in a hurry.
A place for everything and everything in its place is the way to go!
BE SMART, USE LABELS –
It is good practice to label the containers of pulses, spices, and cereals, etc., in your kitchen so all the family members can locate each item easily.
Your kitchen shelves and drawers can also carry labels such as 'Cutlery', 'Reserves', etc., to minimize confusion and maximize efficiency.
GROCERY LIST –
If you don't already, get into the good habit of maintaining a grocery list so you know what it is you need to buy once you reach the market.
Keep a writing pad and pen handy in your kitchen and ask all family members to put down their requirements for the week.
Such a list will help you to keep your kitchen well stocked with all the necessary items of use and simplify your shopping responsibilities.
EXHAUST SYSTEM AND LIGHTING –
Pay attention to the exhaust system in your kitchen. A well-ventilated kitchen is always a pleasure to work in.
If your kitchen is dimly lit, call the electrician and make provisions for better lighting with the help of LED lights and high-power bulbs.
Nothing brings down motivation levels than poor lighting so ensure that your kitchen cabinets and appliances do not block the natural light coming in from the windows.
MAINTAIN CLEANLINESS –
Good hygiene is a pre-requisite for healthy cooking, and this is why it is imperative to keep cleanliness in your kitchen space.
After cooking each meal, clean the kitchen surfaces, the stove, and the sink area, etc., with a clean wipe. The kitchen dusters, mops, and wipers should be washed and dried properly after use. The fridge and other appliances such as the oven and dishwasher should be regularly cleaned as well.
Remember: Your kitchen windows should be void of heavy drapes. Keep away other fabrics from your kitchen.
A little bit of forward thinking and care can help you to maintain a clean and inviting kitchen.

Now that you have organized your kitchen, get ready to cook in style!
Are you looking for HOME IMPROVEMENT & DECOR ARTICLES for your website, blog or magazine or PRODUCT DESCRIPTIONS FOR YOUR FURNISHING BRAND? CONTACT US
Photo by Ellen Auer on Unsplash