7 Steps to Making a Good First Impression in your New Job
The first few days on a new job are crucial since they set the tone for the days, weeks, months and years to follow. Think of it as a blank slate that is yours to fill with confidence, positivity, and of course, some great work.
So once you've got a brand-new job, you'll probably want to direct all your energies into making that spectacular first impression!
Acing the First Impression at Work
Here are 7 simple tips that can prepare you for the new job and help you to make the right first impression –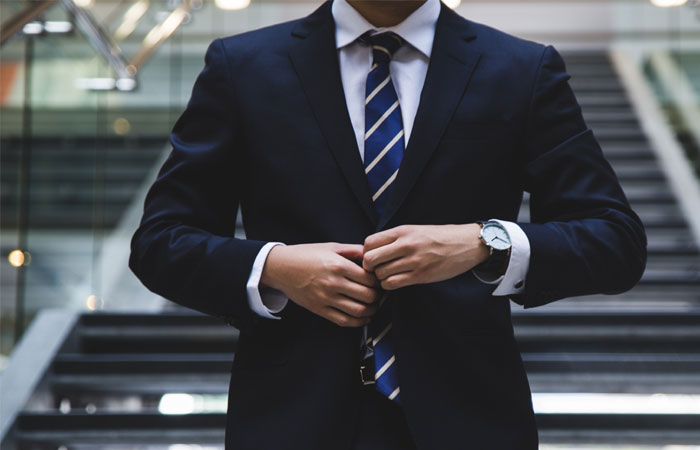 1. Dress in a Professional and Smart Manner
The way you dress and your overall appearance says a lot about how professional and committed you are.
So now that you have a shiny new job, it is time to drop the unkempt look and dress to impress!
Always remember to be well groomed and wear clothes that make you feel good about yourself and up your confidence quotient.
2. Show that you Value the Importance of Time
During the first few weeks on the job, everything you do is under close scrutiny. So make sure to reach your office on time and are absolutely punctual.
There was a time when putting long hours at the office was considered to be synonymous to your commitment to the job. Not anymore!
You don't have to stay back late just to prove your commitment. After all, office hours have been defined with good reason. Just get there on time and leave on time so you can devote your best efforts on the job without compromising on your personal time.
Punctuality hasn't lost its charm.
3. Be Regular
Avoid being MIA as much as possible, especially during the first few months on the new job.
Think of it as a time when you get to show your team members and the higher-ups that you are a reliable co-worker who they can count on.
By being at work on time everyday, you will display your professional attitude and create a good first impression.
4. Exude Positivity and Showcase your Team Spirit
Don't wait for others to approach you and make you feel comfortable. Instead, take the initiative to introduce yourself to your co workers and get to know them better.
People like it when you address them using their first names so try to learn your colleagues' names as soon as possible.
And while you're at it, remember to be positive, energetic and proactive in your approach towards your work.
Colleagues love a good team player so make sure you are flexible in your approach and are there for the other members of your team.
5. Ask Questions and Learn
The first few days and weeks are the best time to learn and become familiar with your surroundings.
Hence, make the most of every opportunity that comes your way to learn on the job.
6. Avoid Gossip
Every organization has its share of office politics and gossip mongers but that does not mean you should be a part of it.
If you are able to identify the ones who like to indulge in seemingly harmless gossip, early on, try to steer clear of them.
After all, you do not want to be seen as one who wastes time in unnecessary discussions that contribute neither to your work nor your well being!
7. Maintain a Good Rapport with your Boss
Your boss will be interested in knowing your progress and how you're adjusting to your new work environment. Keep the lines of communication open and respectful.
Every once in a while, have a light-hearted conversation with your boss and let him / her know of your progress.
____________________________________________
As you set out to make a good first impression in your new job, remember to enjoy this brand-new journey and make the most of the opportunity!
ARE YOU LOOKING FOR A TALENTED BLOG WRITER? CONTACT US
DO YOU NEED CONTENT WRITING SERVICES? Contact Us